Two deaf business owners have joined forces to raise awareness of the challenges faced by deaf and hard-of-hearing people in the workplace, particularly during the pandemic.
Challenges over virtual meetings, facemask wearing and the impossibility of lip-reading have made life incredibly difficulty for many people suffering from hearing loss during the past year.
Next week (w/c May 3rd) is National Deaf Awareness Week across the UK, organised by the UK Council on Deafness under the theme 'Coming Through it Together'.
Now a management consultant from Hampshire has set up his own campaign to support deaf awareness in workplaces, shops and venues to help employees to be better able to communicate with the deaf and hard of hearing communities.
He has been backed by UK-wide outsourced human-resources specialists The HR Dept, whose Bristol-based founder Sue Tumelty is completely deaf since first losing her hearing 30 years ago.
Simon's campaign consists of two parts: training and promotion, in a bid to get employees trained in how to make life easier for people struggling to engage in two-way conversation.
The #WeSupportDeafAwareness campaign would also see business and organisations display signs which demonstrate staff awareness to deaf and hard-of-hearing visitors.
"I don't consider myself disabled per se but I have struggled a lot at times during my life, for example verbal bullying at school and at work, and being unceremoniously thrown off a project as a direct result of my hearing, very early on in my career as a consultant," said Simon.
"For the past year we've been in lockdown, and for me personally at times it's been incredibly frustrating.
"The mask has been a significant barrier to communicating because I have to rely so heavily on lip-reading, as do many millions of others.
"As society opens up again, never mind the frustration at being unable to understand what the optician, doctor or checkout operator is saying – the deaf and hard-of-hearing are going to struggle in every shop, restaurant, gym, bank or office they visit.
"My vision is that I can walk into a shopping centre, into a building reception, or into the office of an organisation, and I can see my campaign's cards which tell me that the employees in this organisation understand what it's like to be deaf.
"So they understand the frustration of being unable to lipread because of masks. And they've learned tips to help them communicate more effectively with someone who is deaf.
"The result? A more human, understanding empathetic and kind conversation."
Sue Tumelty, who founded The HR Dept in 2003, began losing her hearing over 30 years ago following a viral infection and now has bi-lateral cochlear implants to allow her to hear.
"It's a challenge, of course," she said, "particularly during the Covid crisis when everyone is communicating digitally. But throughout my working life I have never let deafness stop me or prevent me from pursuing my career.
"I consider myself incredibly fortunate because I'm otherwise healthy. But deafness can be very isolating if you are not careful and your self confidence can be lost.
"So I wholeheartedly endorse Simon's campaign and The HR Dept, which has licensees covering the length and breadth of the UK, will support him wherever we can."
The campaign is structured in two tiers:
Free training for charities, not-for-profits and businesses with a turnover of less than £2m, with a cost of £39.99 for the media kit including posters and display cards.
A one-off cost of £4,000 for larger businesses and organisations for training employees, providing PDFs for internal printing of the media kit and also internal or external PR for diversity & inclusion initiatives. Training consists of 12 modules, including video and downloadable content, covering topics including how to identify deafness and communication tips. Contact simon@wesupportdeafawareness.org for more information.
Notes to editors:
Simon Houghton and Sue Tumelty are available for interview. Contact Turn The Tables.
To find out how to support Simon's campaign visit www.wesupportdeafawareness.org.
For more information about The HR Dept click here www.hrdept.co.uk.
Khizer Qureshi at Foxhill Pharmacy implements Titan PMR from Invatech Health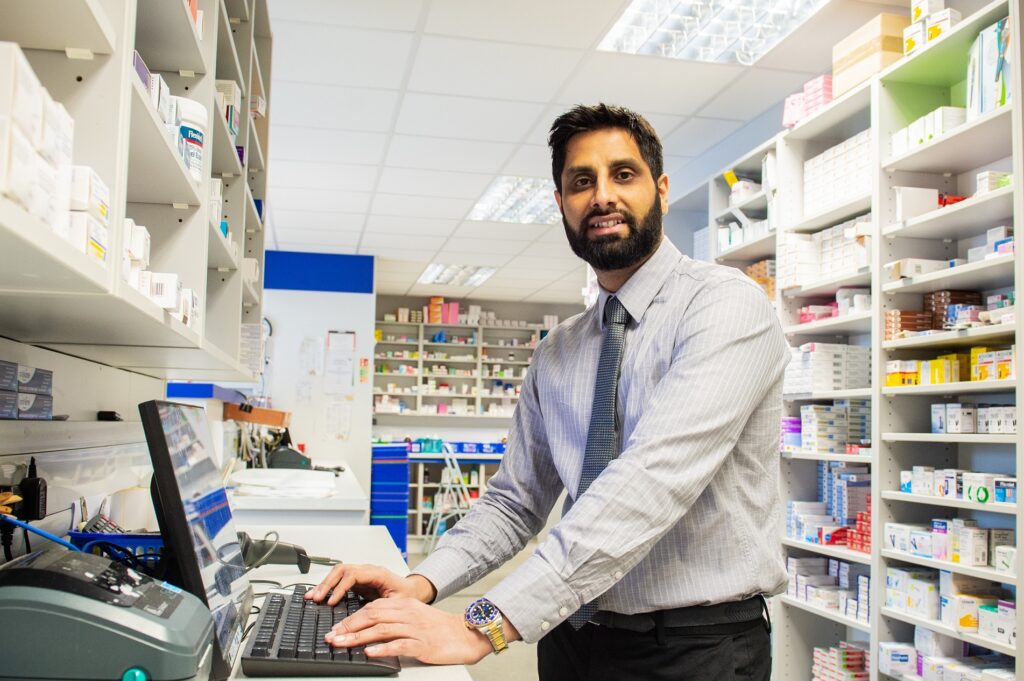 A Sheffield pharmacist has laid claim to being the UK's first paperless practice, as the sector strives to catch up with the digital revolution sweeping the NHS.
Last month Khizer Qureshi, owner of Foxhill Pharmacy, processed 16,000 prescriptions on a completely cloud-based system, making his first paperless community pharmacy in the UK.
It's all down to a cutting-edge pharmacy software called Titan, developed by medical tech experts Invatech Health, in Bristol.
The entirely new, innovative cloud-based Patient Medication Record (PMR) solution creates end-to-end digital pharmacy workflow, improves dispensing safety through barcode technology, helps control business activities and improves the experience for patients and practice owners.
Crucially, it aims to free up pharmacists' time, enabling them to focus on newly-commissioned patient services designed to relieve the burden from under-pressure GPs and the wider NHS.
Mr Qureshi is 40 and bought his first pharmacy in 2008. This new system now saves him six hours every day which would normally be spent manually checking prescriptions.
This gives him more time to consult with patients, pass responsibility to staff and to focus on business development on his chain of eight pharmacies across the Sheffield area.
"We've been getting really busy recently," he said, "and without a PMR which could keep up, things were getting a bit chaotic, with prescriptions and paper filling up the shelves.
"Since we implemented Titan last year it's changed completely. We're still super busy but now we're also super organised, free-flowing and with staff who are more engaged in the business.
"We're totally fee of clutter and, in addition, I have options of how to spend my time, rather than taking six or seven hours a day checking pill boxes. I can develop my services – Medicine Use Reviews, the Covid clinic, giving flu vaccinations under no time pressure – as well as focusing on the financials and growing the business through improvements and efficiencies.
"Titan is the only PMR which could possibly create a paperless pharmacy and I understand we're the first to achieve the landmark, so it's a great moment for us."
Before Titan, PMR technology in the pharmacy sector had changed very little since the 1990s. The manual way in which traditional systems managed prescriptions meant that there was little in the way of workflow and pharmacies relied heavily on paper.
While the Government seeks to introduce electronic prescribing in the NHS by 2024 to improve efficiency and cut medication errors, investments into electronic tools for GP practices have simply shifted the burden of paper from doctors to community pharmacists. Until now.
In late 2019, Titan became the first Since becoming accredited by the NHS in late 2019 – the first pharmacy Patient Medication Record (PMR) to do so for 15 years – Titan has already taken two per cent market share, processing over 1.5 million prescriptions per month across numerous customer sites in England and Wales.
In January, Invatech announced the completion of £2.2m total funding from Innovate UK, to support further development of the software.
Tariq Muhammad, CEO of Invatech Health, said: "It's brilliant to see how Khizer has adopted Titan into his business and the fact that it's created the UK's first paperless pharmacy is a real triumph. We're delighted, and I hope other pharmacists will take note and follow his example.
"Overall, we're delighted with the progress that Titan has made, commercially and operationally, over the past two years. We have taken an idea and built something which is helping independent pharmacy businesses and large scale operators alike.
"Titan is the "how" to the problem that everyone in our sector recognises. It can help to deliver the vision that everyone wants, while bringing benefits across the NHS and the health sector. Releasing pharmacists time is fundamental if we want them to, for example, help deliver the national vaccination programme.
"With 5,000 independent and small group pharmacists in England and Wales, alongside the larger corporates, the commercial potential for Titan is massive. We're fundamentally different to all other PMRs and are offering a new way of life for pharmacists and a new way of doing things."
AR DEMOLITION INNOVATES AGAIN… A UK FIRST FOR EXPLOSIVES AT CROFT QUARRY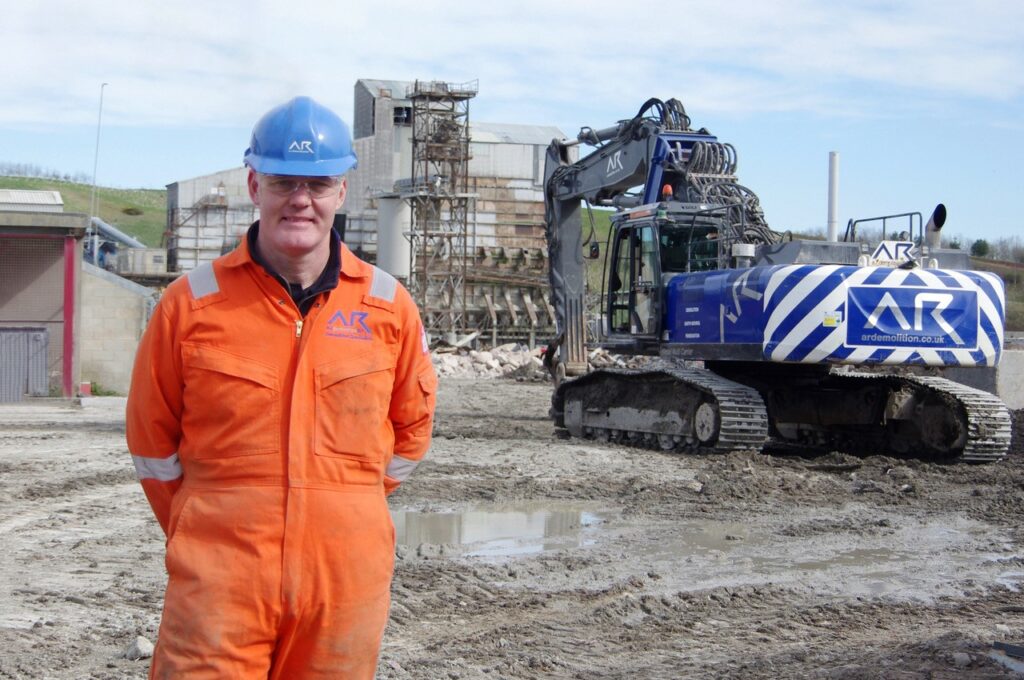 Innovative demolition specialists AR Demolition have used cutting-edge explosive technology to bring down structures at a Leicestershire quarry, in a UK industry first.
Continuing its track record for pioneering new technologies, the company has used military-grade hypersonic "kick and cut" charges to bring down a large screen house at Croft Quarry.
Richard Dolman, CEO of AR Demolition, believes the project is the first time such charges have been used in the demolition industry, without the normal pre-weakening activity usually needed to bring a structure down.
Mr Dolman believes the techniques can now revolutionise safety in the industry while minimising danger to on-site personnel.
AR Demolition, which is based in Carlton near Market Bosworth, has been working at Croft Quarry since the start of the year after being contracted to complete decommissioning demolition by site owners Aggregate Industries.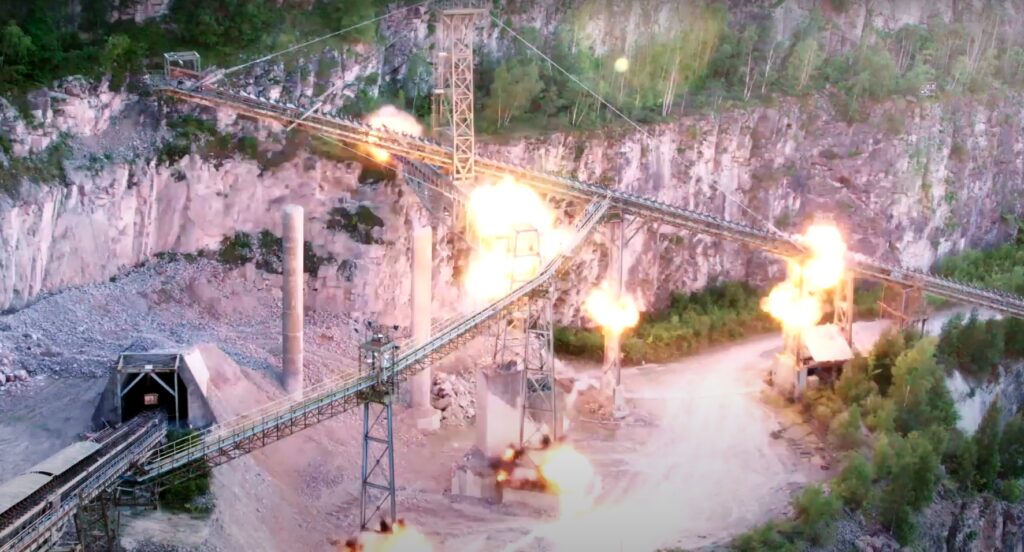 The explosives work was part of a joint project to demolish the 1,200 tonne screen house as well as 150 metres of conveyor belts at the bottom of the quarry pit.
Designed by Wiltshire experts Alford Technologies, the kicking and cutting technique brings together two forms of explosive charge.
Mr Dolman said: "No one has used this technology in UK demolition before. It was a project which has taken considerable forethought and planning and we are delighted with the results.
"It's a major stepping stone for us and, in my view, a huge moment for our industry. The fact that you can bring down buildings by severing steel without pre-weakening is a landmark moment.
"Alford Technologies have been working on these theories for a long time but, until now, there has been typical reticence in our industry to adopt new technologies.
"So I'm pleased to have been able to put the ideas into practice and find new ways of increasing safety in our sector.
"It was our first opportunity to test the technology and we have learned lessons along the way. We're now looking forward to using the method on future projects."
AR Demolition, based in Carlton near Market Bosworth, is making a name for itself as being one of the UK's most forward-thinking and innovative demolition contractors.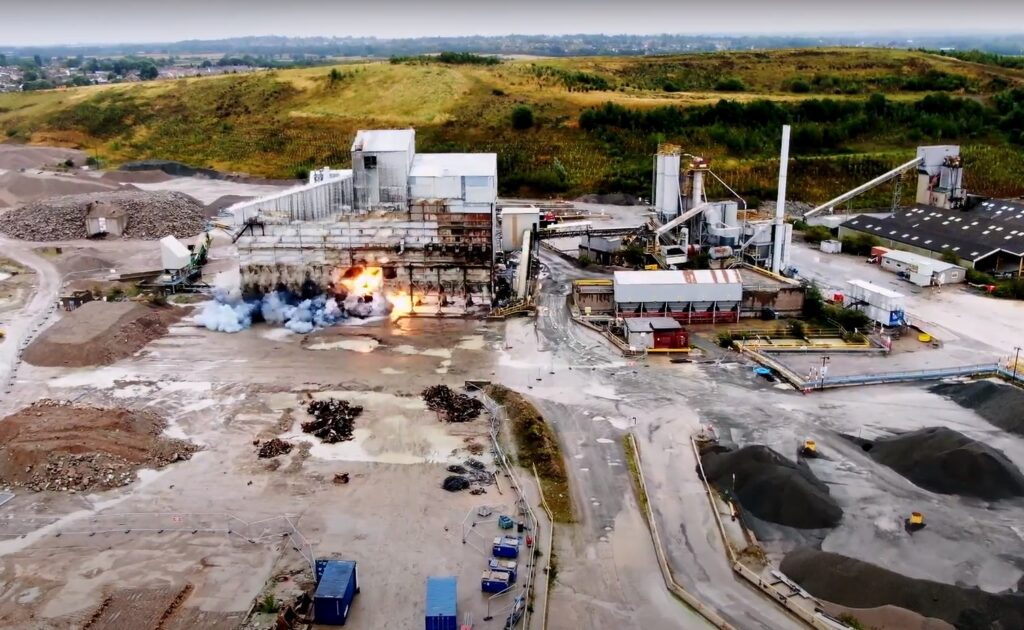 The company has invested in cutting-edge Kiesel machinery, while its sister firm AR Aggregates has also invested in two pieces of kit from German manufacturer Kleeman, in a joint bid to improve efficiency, economy and safety performance. Mr Dolman has also pioneered the use of debris protection frames and dust suppression techniques.
The new relationship with Alford Technologies, based in Trowbridge, is the latest manifestation of AR Demolition's mission to bring pioneering change to the sector.
Roland Alford, managing director and son of the company's founder and chairman Dr Sidney Alford, said: "We are proud to have worked alongside such an innovative contractor to have brought this technology into practical, commercial usage. And we look forward to working with AR Demolition on future projects.
"We used our Dioplex charges to make a hypersonic blade which cuts through steel like butter, eliminating the need to burn and weaken steel beams.
"When combined with the Wallhammer kicking charge to remove the columns, the speed of these military grade munitions means they are relatively easy to control.
"Without the need to use human beings on weakening work, safety is greatly increased. If necessary, the charges can be placed by robots thereby removing the human element completely.
"The demolition industry now stands to benefit from the evolution of scientific improvements which, combined with the vision of a man such as Richard Dolman, mean that we can shape the future of the industry and improve safety for everyone involved."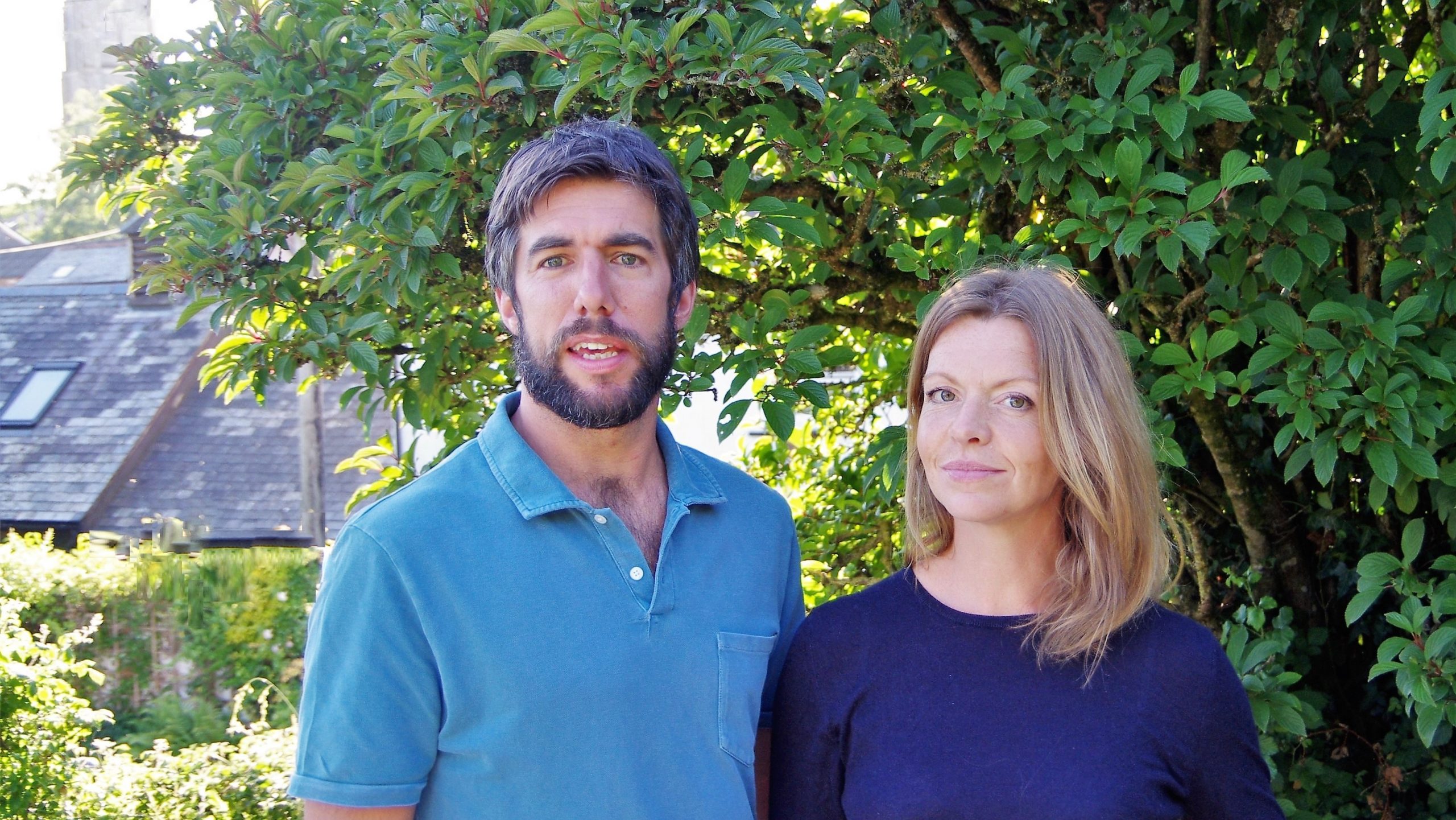 Rupert and Charlotte Janisch launch Turn the Tables
A former journalist is marking a successful decade in business by launching a virtual agency, offering remote public relations to dynamic, innovative companies in the South West and beyond.
Since the summer of 2010, Rupert Janisch has provided independent PR support to a range of businesses in Bristol, the South West, the Midlands and around the UK.
Working alongside his wife Charlotte, the couple have established their own successful Bristol-based company, for the past four years working remotely and travelling when necessary from the family home in North Devon to meet clients.
During that time they have networked extensively and have met many independent professionals who provide a range of services on a remote basis, from digital marketing and social media to photography, video and marketing and communications strategy.
Turn the Tables will offer the services of these experienced, independent experts but with no overheads to pass on to clients, offering top quality services within the budgets of all businesses.
The new brand is a reimagining of Elmhay PR and Media, which was set up in late 2010 following the first few months of Rupert's freelance career.
And now, as the business community is forced by the Covid-19 outbreak into accepting the practice of remote working, Rupert says the virtual agency is growing in viability.
"I've done enough networking and spoken to enough business owners to know that the virtual agency model has huge appeal and is becoming increasingly relevant," Rupert said.
"There's a massive market for quality services at reasonable prices. I want to open up PR as an option for those businesses who are doing great things but often don't get a look-in, either because they feel they don't have anything worth saying or because they believe PR is only an option for big corporates with huge budgets.
"The whole concept of Turn the Tables is about overcoming those perceptions – giving dynamic, innovative businesses more sway in the debate, bringing the benefits of great media relations and marketing to smaller businesses, while doing my bit to help develop and grow the PR industry.
"The world's changing, fast. All the old ways are getting swept away. Whole sectors are undergoing massive change, not only the media but through to retail, construction, professional services, finance, and so on.
"So if I can help businesses communicate their visions, effect policy change, prosper and create employment opportunities, as well as helping them through crises, I'd be delighted to do that.
"It's been a busy decade! I've set up a business, trained for two London Marathons, we've had three kids and moved from Bristol to Gloucestershire, Cornwall and settled in North Devon.
"During that time I've based my success on keeping things simple, focusing on quality over quantity and having the confidence to be honest with clients. It's an approach which has served me well and it's given me this opportunity to set up something which could be really exciting."
Part of what Turn the Tables offers will be complementary services alongside PR – such as internal communications, stakeholder relations, Parliamentary lobbying and creative marketing.
"There's a lot of crossover in the PR and marketing mix," said Rupert. "Often businesses outsource various elements of marketing to several different providers – it's messy, inefficient and they end up with varying levels of quality. Either that, or there's one person in-house who tries to do everything and nothing gets done as well as it might. Neither of those solutions are ideal.
"I want Turn the Tables to be an option for those businesses who want bespoke marketing solutions – a flexible mixture of services which matches the business needs, which can adapt easily and which has a consistent level of quality – but through one provider who can take the marketing headache away from them, so they can focus on running their own business.
"I've always really enjoyed the variety of marketing and applying levels of quality throughout – whether that's website design, video, branding and so on. Through Turn the Tables we can supply a fully-outsourced and flexible marketing solution, with massive savings compared to having a team in-house or working alongside an existing marketing department to provide extra services.
"I know this has got legs. This is a moment I've been looking forward to for a long time and I'm confident about growing the business to its full potential."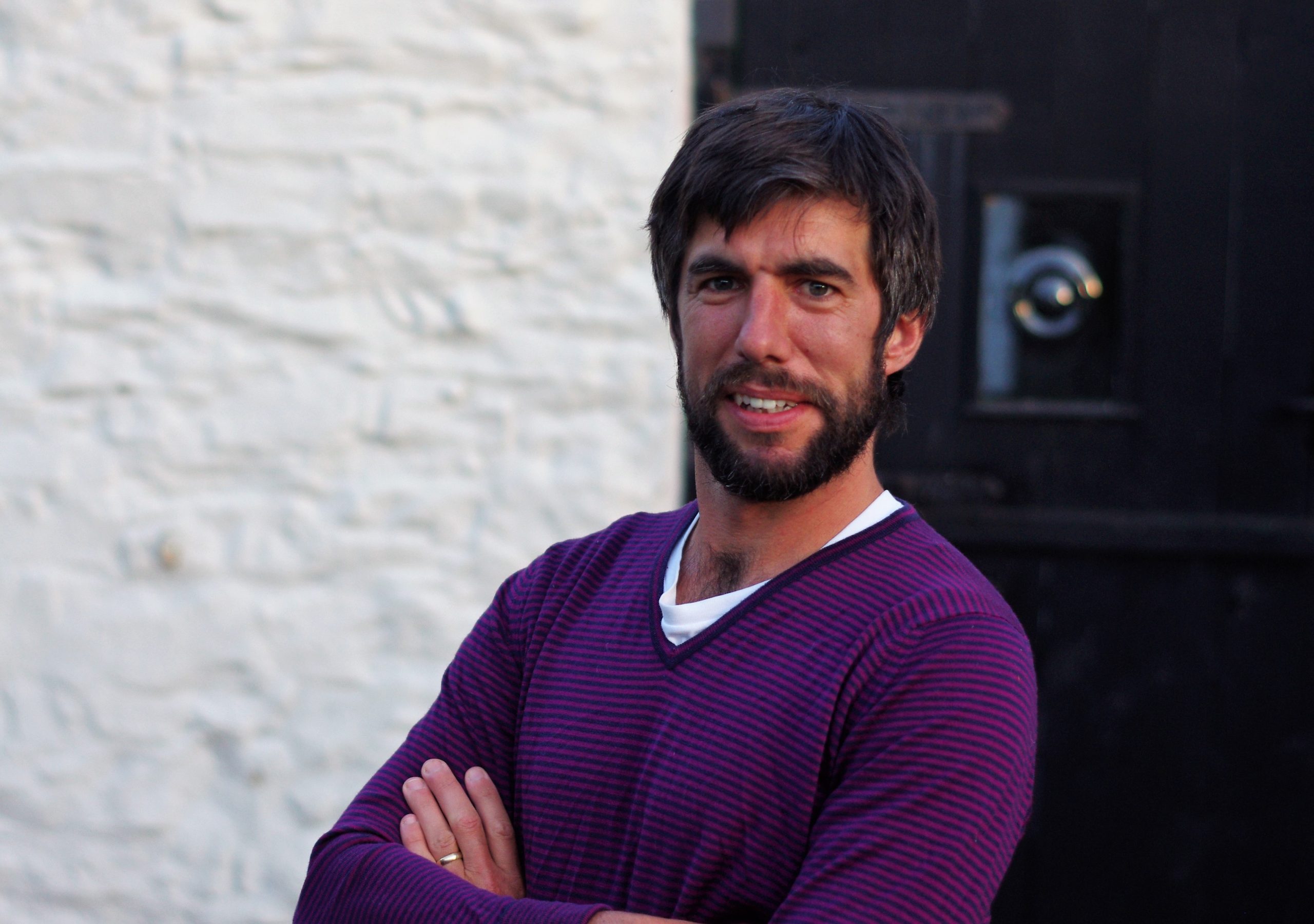 my journey here and the future of Turn the Tables
I wouldn't say it's been a particularly easy journey of the past decade, since I left journalism and set up on my own.
I've never exactly been brimming over with self-confidence, having had a stammer to deal with for most of my life and struggling through my teens and twenties to find direction and purpose.
read more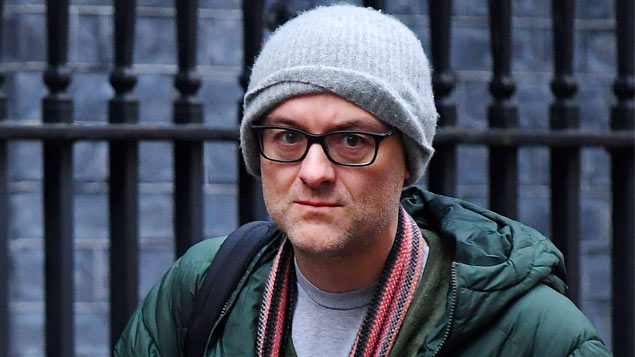 media musings – May 2020
Goodness the media love whipping up a scandal, don't they? Especially when there's a point to be made.
Dominic Cummings: admired and despised by the media in equal measure for first engineering a referendum victory then masterminding a General Election thumping, while adopting an almost Trump-ian disdain for the press which, until recently, hasn't done him or the Prime Minister any harm at all.
Careful who you make enemies with though, Dom. One slip-up and you'll realise you've been laying the foundations for a world of pain. How the press must have relished laying into him over the past few days, especially given lines he's come out with previously regarding the growing irrelevance of the mainstream media.
Then of course there's the Brexit issue looming on the horizon once more. Now that the coronavirus story – and the ratings boom that has gone with it – appears to be temporarily (permanently, we hope) losing its relevance, it's time to get the politics/Brexit soap opera rolling again!
One suspects also that Mr Cummings' ability to accurately gauge the mood of the UK doesn't sit particularly well with those media organisations who claim to represent the national zeitgeist, particularly not those for whom inclusivity is diet of their very existence.
However, what leaves a bitter taste in the mouth are two things. Firstly the insistence on a resignation, or at least an apology, from Mr Cummings when none was forthcoming from the media who inaccurately accused him of doing multiple trips to the north east.
Secondly, the hypocrisy of claiming Boris Johnson's obsession with protecting his adviser's position is against the national interest, when the only thing which is making people more likely to flout social distancing rules has been the rabid media coverage of an incident which happened almost two months ago!
I'm sure Mr Cummings was somewhat arrogant and blase when breaching lockdown rules. He's probably not particularly easy to get on with, either. But let's be clear – there is way more to this story than meets the eye and, as ever, many agendas at play.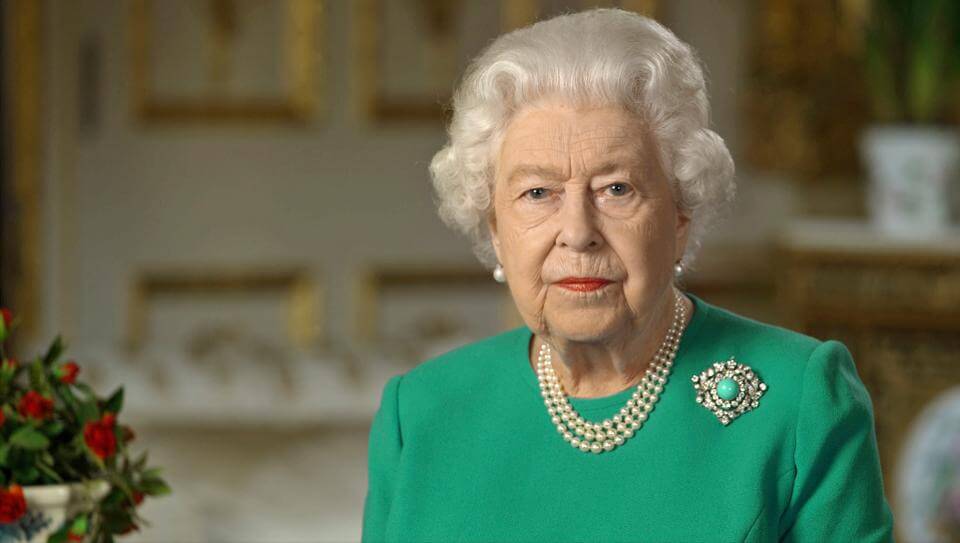 media musings – April 2020
They reckon that 27 million people watched Boris Johnson addressing the nation when he announced national lockdown last month. 27 million! That's almost half the country, and when final viewing figures are announced shortly it may well prove to be the most watched British TV programme ever. Beating the 1966 World Cup Final, no less.
It's pretty staggering stuff and it demonstrates some interesting things…
read more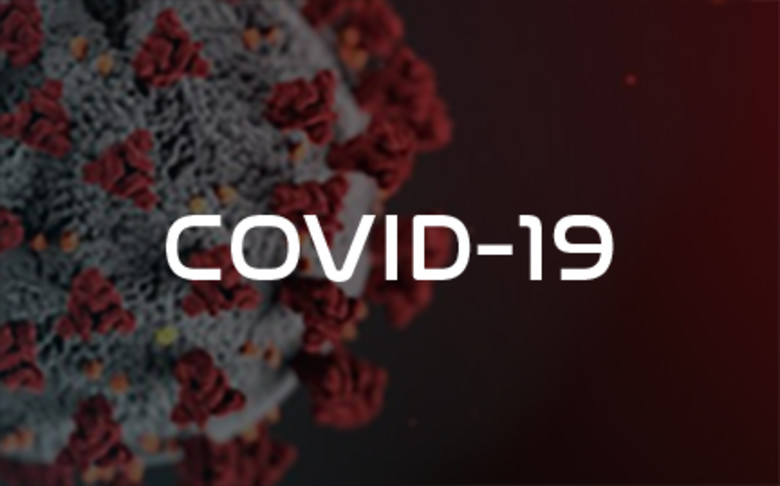 support through coronavirus – part 2
Coronavirus – what you can be doing now
By now you'll have dealt with initial shock of being forced to close business, or dramatically adapted your offering or modus operandi. Have you communicated this effectively and are you making the most of the efforts you've made?
Are your staff aware of the steps you're putting in place to keep the business ticking over? And how are they coping? Your employees' well-being in these unsettling and uncertain times is your responsibility. Make sure they are safe at home, that their workstation is optimal, the IT set up supports productivity and that you are making the most of collaborative tools and communication channels.
Have you targeted new potential customers – for example by putting a social media strategy in place, or by getting online press publicity? There's never been a better time to target the digital audience – alongside the tasks we're all having to juggle at home, we're digesting content like never before. However, it's important to get the tone right, to not look like you're cashing in on a crisis.
It's a rapidly-evolving situation, too. So don't rest on your laurels. Employees will be looking for guidance from their leaders. Customers bases will develop as restrictions are eased and the economy adapts. Plan ahead, get ahead of the game so you can react faster than your competitors.
And you should be proudly publicising any efforts you're making to help your community through this extraordinarily challenging time. People will remember those companies who went the extra mile to support the national effort.
Now is also a really good time to audit your marketing activities. Are you happy with your website, your tenders, social media platforms, PR strategy, newsletters, advertising? They should all be playing together like an orchestra, in harmony. If they're not, then this is the ideal time to straighten things out.
planning for the future
Yourcomms shouldn't stop once we're over the crisis. Take people with you through the recovery – your employees and stakeholders will want an optimistic yet realistic outlook how your business can grow and prosper in the future.
A report by business consultants McKinsey recently highlighted five stages – horizons, they called them – in the journey through this crisis. They were:
Resolve, addressing the immediate challenges to the business and its workforce
Resilience, so you can survive the short-term economic impacts
Return, so you can build back to scale as the Covid-19 situation evolves
Reimagination – how will your company reinvent itself according to permanent changes in its customer-base?
Reform, to adapt to regulatory and competitive environments.
These sound like big corporate themes but they're actually applicable to all businesses, large and small. And at every stage in this journey, PR and comms could help to bring people – customers, clients, suppliers, employees, stakeholders – with you throughout the weeks, months and years ahead.
how we can help
Turn The Tables is itself a reimagining – a broadened offering based on the PR background of its predecessor Elmhay PR and Media. Its founder Rupert Janisch has developed a his own reputation and a solid client base over the last decade, while always toying with the idea of developing a 'virtual agency' – a network of quality freelancers all working remotely, offering great services without the agency overheads (offices, recruitment costs, holiday pay and so on) normally passed on to clients.
So whatever your message, whatever channel you need to promote it through, we're here to help. We have a host of experts at your disposal – writers, ex-journalists, comms professionals, marketeers, designers, photographers and videographers, social media gurus – all independent and working at reasonable rates.
Of course we're happy to have an initial chat, no obligations and free of charge. Fundamentally, we're at your service. So drop us a line if you need some support.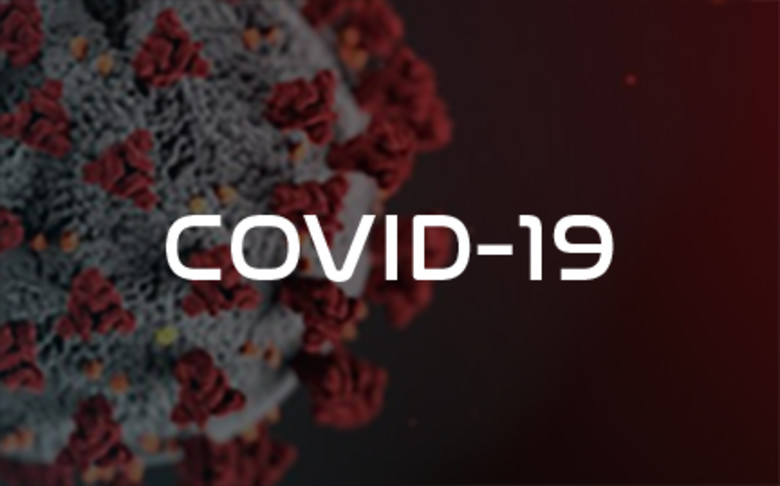 your business during Covid-19 – how we can help, part 1
We're all in the thick of the coronavirus crisis. No one's exempt. The situation's a massive challenge for businesses, their employees and our communities. So it's an important time to communicate properly while you weather the storm and plan for the future.
So how can PR and communications help your business during this? Well, we'd suggest it's vitally important to think carefully about each different audience you need to be speaking to, so they know how your business is coping, adapting and planning for the future.
read more
I wouldn't say it's been a particularly easy journey over the past decade, since I left journalism and set up on my own. But nothing good ever comes easily.
I developed a stammer when I was aged six or so. I distinctly remember laughing about it with my older brother when it first came on, but as you might imagine having it definitely hampered my social and educational progress as a child and as a young adult, personally and professionally. Over the years my mum had tried all sorts of remedies – speech therapy, spiritual healers, and the like – none of it really worked.
It's largely better now, having balanced itself out as I've got older. If you're interested, it's about the left and the right sides of the brain not working together properly. I used to literally not be able to start my run-up, to put one foot in front of the other, when I was practising rugby conversions. But try and imagine applying for work experience or jobs (before the days of the internet) when you had a crippling fear of picking up the telephone! Even now, aged 41, I still find standing up in front of a room of people, notably at networking events, pretty intimidating.
And still, like many of us (especially those who write for a living) I'd say I'm a fairly introspective person. In the past I've been prone to doubt and a lack of self-confidence. Part of the reason I've done so much sport is I've found physical exercise helps maintain my emotional balance and focus. Without it, I struggle to get anything done.
So at a time when identity, direction and purpose seem to be topical themes, rest assured that we all have our battles to overcome. Life's not easy for anybody and you're pretty lucky indeed if you haven't had to grapple with these things at some point. However in my view it's misguided to see yourself as defined by these issues. It's the choices we make, how we deal with our problems, that says who you are.
That's why I'm so proud about this rebrand. It's been a challenging journey but this is the realisation of an ambition as well as a platform for the future. In the past decade I've lost very close family in tragic circumstances, I've single-handedly (supported by Charlotte) generated enough business to support a growing household – it's been pressurised, and stressful. And to make it work I have intentionally put myself outside my comfort zone over and over again. We've moved a young family around the West Country, finding somewhere to settle which ticked as many possible boxes for the life I want us to lead, now and in the future. It might look like an easy life from the outside. But anyone who's run their own business will know how hard it's been.
In fact I want to pay doff my cap to all those people who live through this life of self-employment or running their own businesses – mostly we're in the the 'squeezed middle', quietly getting on with things, working hard, contributing our bit to society and UK Plc, supporting our families while carrying around burdens of responsibility which are incomprehensible to many people.
So anyway, when I was devising this new brand I debated for ages with the concept over actions vs words. I'm very much a doer rather than a talker, even though I churn out words for a living and believe in the power of writing.
How to reconcile? Well, as my older editor used to say: "If in doubt, leave it out." So I did! I focused instead on helping the unrepresented, effecting change, maybe upsetting the apple cart a bit. And I guess I want my organisation to represent businesses which walk the walk, as well as talking a good game. What Turn the Tables will do is accurately articulate and promote the positive actions of others, definitely not try to make things seem better than they are.
In general I can't stand empty rhetoric or misplaced bluster, and there's a major connotation in the PR industry with fluff, exploitation of clients lack of understanding of the media. We're about offering something better, so this new brand is all about positive action from our clients and from us, a focus on results and on quality of service.
As an aside, this concept of positive action is really relevant from a professional perspective but it reaches out widely. I know I'm not alone in deploring the negativity and empty noisiness which tends to dominate our media landscape, especially at the moment. That's probably why I've developed my agency as a business-to-business specialist – I've found there's more scope for productive discussion in this space. And it's worth remembering that, although it might seem otherwise, the echo chambers of social media are far from representative of the full spectrum of society.
Once I was obsessed with my life meaning something. Ironically, it's now as the founder an agency which publicises for other businesses that I can make my mark on the world. Of course I want Turn the Tables to achieve something. We're already making genuine change in the business world through our client work and I'd like to carry on developing a portfolio full of businesses which can turn the tables on the industry status quo, stir things up a bit and make the world a better place.
But at the same time I think a sense of gratitude, humility and perspective – in life and in business – is really healthy, not only physically but mentally and spiritually too. And doesn't the world need a bit of that these days…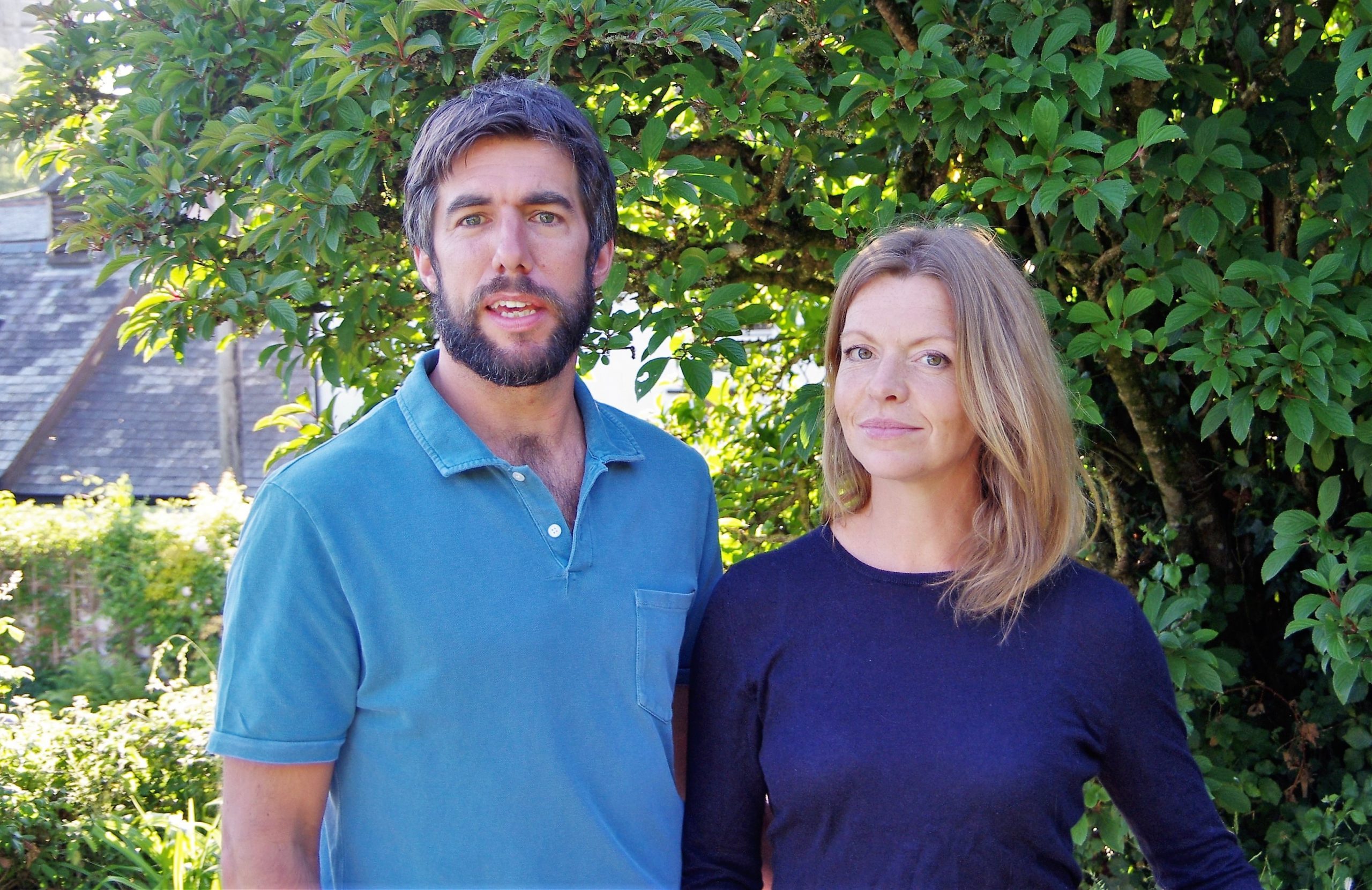 Rupert and Charlotte Janisch launch Turn the Tables
A former journalist is marking a successful decade in business by launching a virtual agency, offering remote public relations to dynamic, innovative companies in the South West and beyond.
Since the summer of 2010, Rupert Janisch has provided independent PR support to a range of businesses in Bristol, the South West, the Midlands and around the UK.
Working alongside his wife Charlotte, the couple have established their own successful Bristol-based company, for the past four years working remotely and travelling when necessary from the family home in North Devon to meet clients.
read more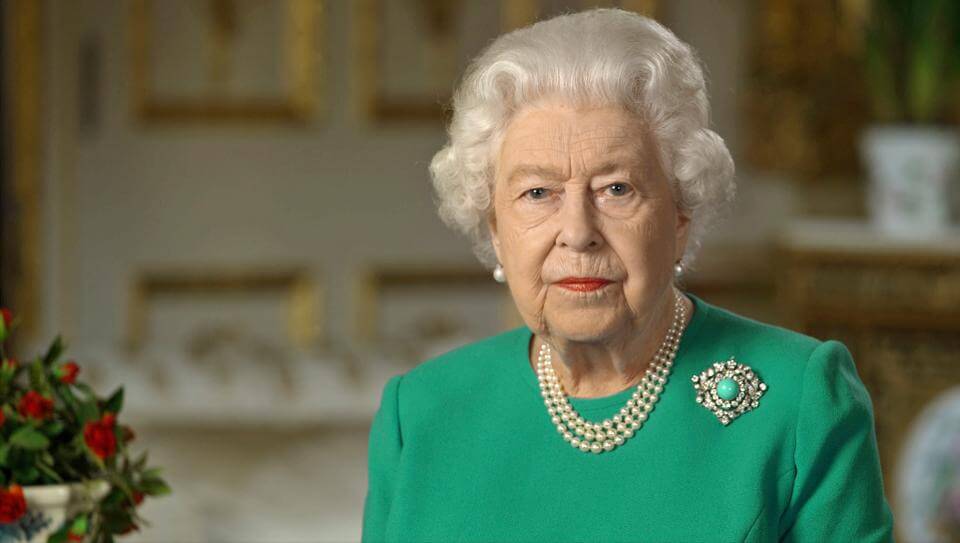 media musings – April 2020
They reckon that 27 million people watched Boris Johnson addressing the nation when he announced national lockdown last month. 27 million! That's almost half the country, and when final viewing figures are announced shortly it may well prove to be the most watched British TV programme ever. Beating the 1966 World Cup Final, no less.
It's pretty staggering stuff and it demonstrates some interesting things. First, that despite notions of post-nationalism we are still very much a coherent country and we have work together when things veer off the rails. Secondly, that we're all captivated by a crisis. And thirdly, that at those times of crisis we look to national figures for leadership and guidance – the Queen's address on the weekend before Easter was itself viewed by 24 million people.
Two decades working in and around the media means I rarely watch the news from an objective point of view. As a PR practitioner I must confess I'm usually more of a media critic – interested in what is going on behind the news rather than taking it at face value.
So from an editorial point of view, the last six weeks or so have been fascinating. We've gone from being, you might argue, an individualistic and somewhat irreverent society to one in (almost) complete obeyance of what we are instructed to do for the good of the nation.
from liberty to war footing
Indeed the speed with which we went from carefree, perhaps reckless abandon – remember Cheltenham Festival went ahead from March 10th to 13th – to total lockdown was stunning, really.
On March 15th, health secretary Matt Hancock announced the over 70s would need to self-isolate "within weeks". March 16th, Boris advises against non-essential travel. The next day, Rishi Sunak announced his business support package.
On the 17th, Tuesday, Boris says school will close on the Friday, the same day that he announces closures of pubs, cinemas and the like. Total lockdown was announced just six days later.
It was a rapid tightening of our freedoms, dressed up as "we've now reached the stage that…". And it was probably effected as quickly fast as was feasible, given how much of a drastic change it has had on all our lives.
And since then, the Government has been using all the cards in its hand to ensure we toe the line, at what is presumably crunch time for the crisis. Daily briefings, rising fatalities, plenty of fear and unprecedented threats of police enforcement.
The Queen was the ace in the pack, used on April 5th just as the initial shock was over and we started to wonder perhaps whether we might be able to stretch the rules a little.
media collaboration with Government
It's an interesting time for news channels and publications – striking the right balance between partnering the Government's efforts to stem the outbreak while holding it to account for strategic shortcomings. And more recently, trying to maintain viewing figures while we lose interest in the story – hence some dubious ethics of sensationalising global economic forecast projections, that kind of thing.
It's easy to point the finger and say we should have locked down faster, or got ahead of the game with a testing strategy, or been quicker to secure PPE and medical supplies. But I don't remember anyone complaining at the time. Hindsight's a wonderful thing.
And if we'd been asked to stay at home right from the start, would the nation have listened while the cases of infection and Covid-19 fatalities remained relatively low? Would the criticism have come later, if the strength of the restrictions had peaked too early and people had started to rebel against the strategy? We'll never know, of course.
One thing which doesn't seem to be reported – although I'm not a medical expert, so I don't know if it's relevant – is the varying population densities of countries which we're compared too like Germany, France, Italy and Spain.
The five countries have broadly similar populations, cultures and presumably quality of health services. Yet the UK comes top of the mini-table for population density – 700 people per square mile, versus around 600 for Germany, 520 for Italy, 320 for France, 240 for Spain. But if you discount Scotland (lots of lakes and highlands north of the border) then England on its own is way higher, with over 1,000 people per square mile. Surely that's relevant for ease of viral transmission, as well as an additional challenge?
One thing's for sure, the media loves a crisis and it particularly likes things when we're all stuck at home – struggling for things to do except listen to the radio and watch the telly. Viewing figures, audiences are going through the roof. Worth remembering from a PR point of view – it's never been a better time to get your message out there.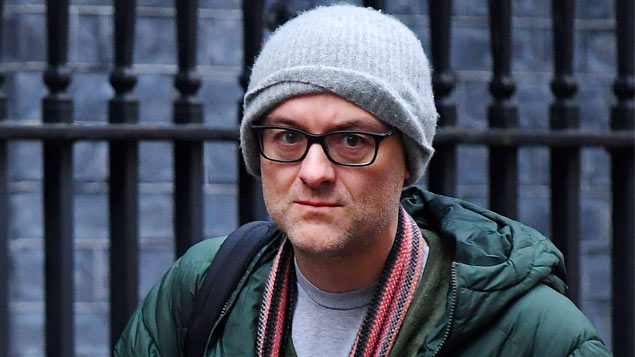 media musings – May 2020
God the media love whipping up a scandal, don't they? Especially when there's a point to be made.
Dominic Cummings: admired and despised by the media in equal measure for first engineering a referendum victory then masterminding a General Election borderline thumping, while adopting an almost Trump-ian disdain for the press which, until recently, hasn't done him or the Prime Minister any harm at all.
Careful who you make enemies with though, Dom. One slip-up and you'll realise you've been laying the foundations for a world of pain.
read more