revolutionary health tech
changing the game for pharmacists
Invatech Health is an established business which had spent several years developing an exciting new piece of software for the pharmacy sector – an end-to-end Patient Medication Record (PMR) system for pharmacists which could save time, improve accuracy and safety. Crucially, it enables pharmacists to spend more time consulting with patients thereby adding new revenue streams to the business, freeing up time for GPs and potentially easing the burden on the NHS.
When the product, called Titan, became the first new PMR in more than a decade to receive accreditation from the NHS, we were called in to help publicise the news and promote the product, working closely with the marketing department to maximise exposure.
We also supported Invatech's other main product – a system for care homes called Atlas – when they won a major contract.
the statistics
Four months campaign.
Two major press releases.
17 pieces of press coverage.
498,000 online readership.
Estimated 27,300 coverage views.
35 social media shares from editorial publications.
services provided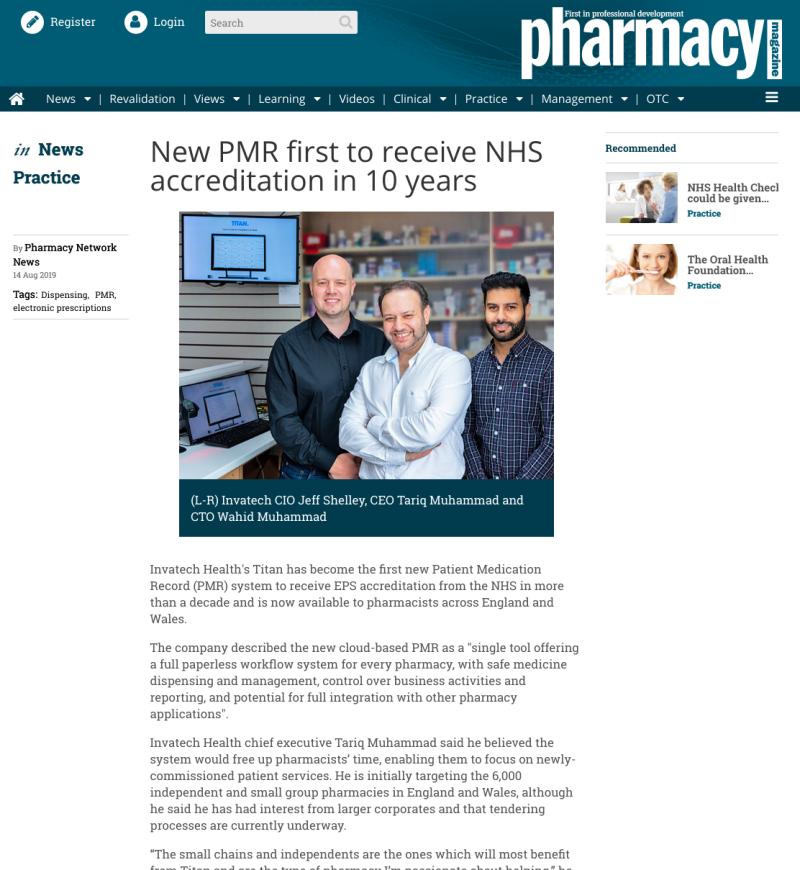 media relations
This was a completely new sector for us but we quickly formed relationships with key target sector press, as well as using our strong regional contacts to generate significant launch press coverage.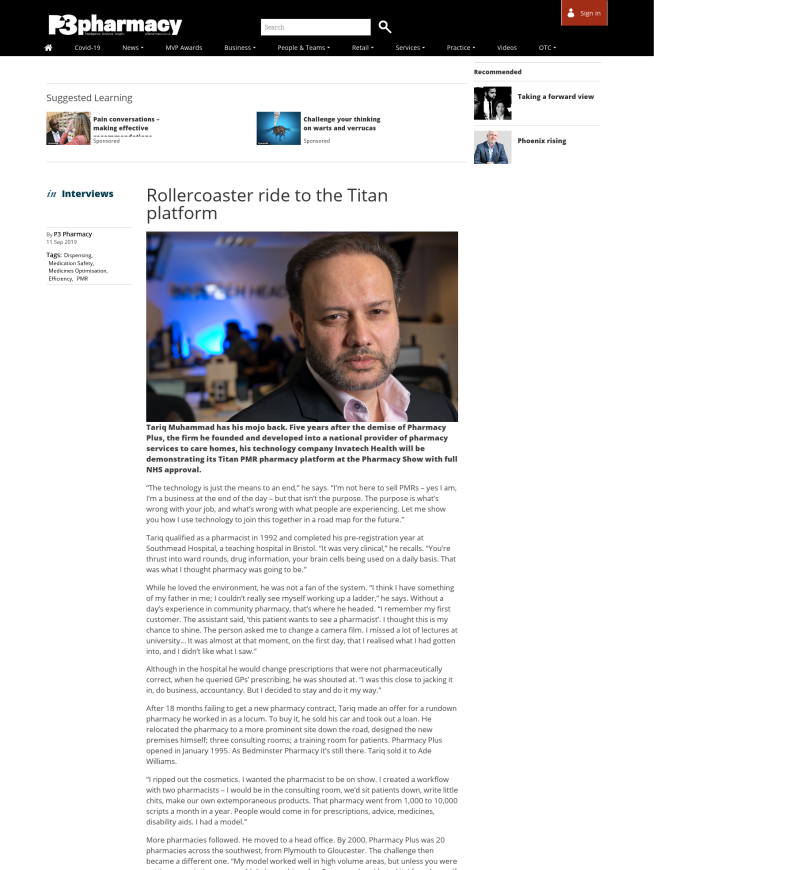 thought leadership
We set up interviews with editors from key titles, ghostwritten articles on behalf of company directors and supported social media campaigns with quality content.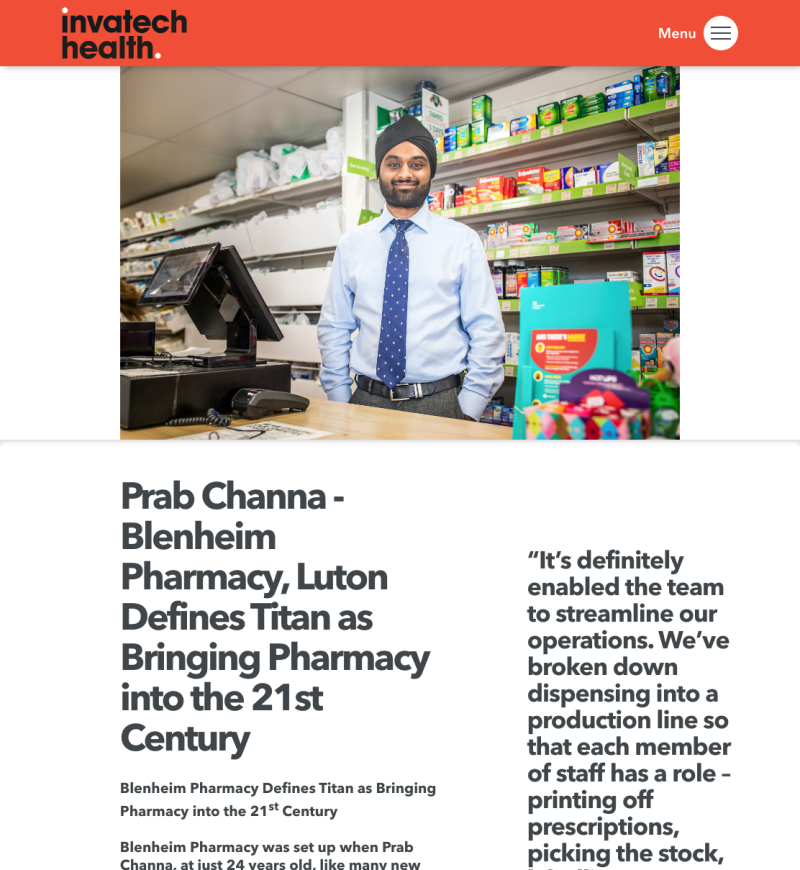 marketing
We also supported the marketing department by writing case studies for the website and for use in wider promotion – on social media and at trade shows – using a journalistic mindset to generate story ideas and make the material compelling.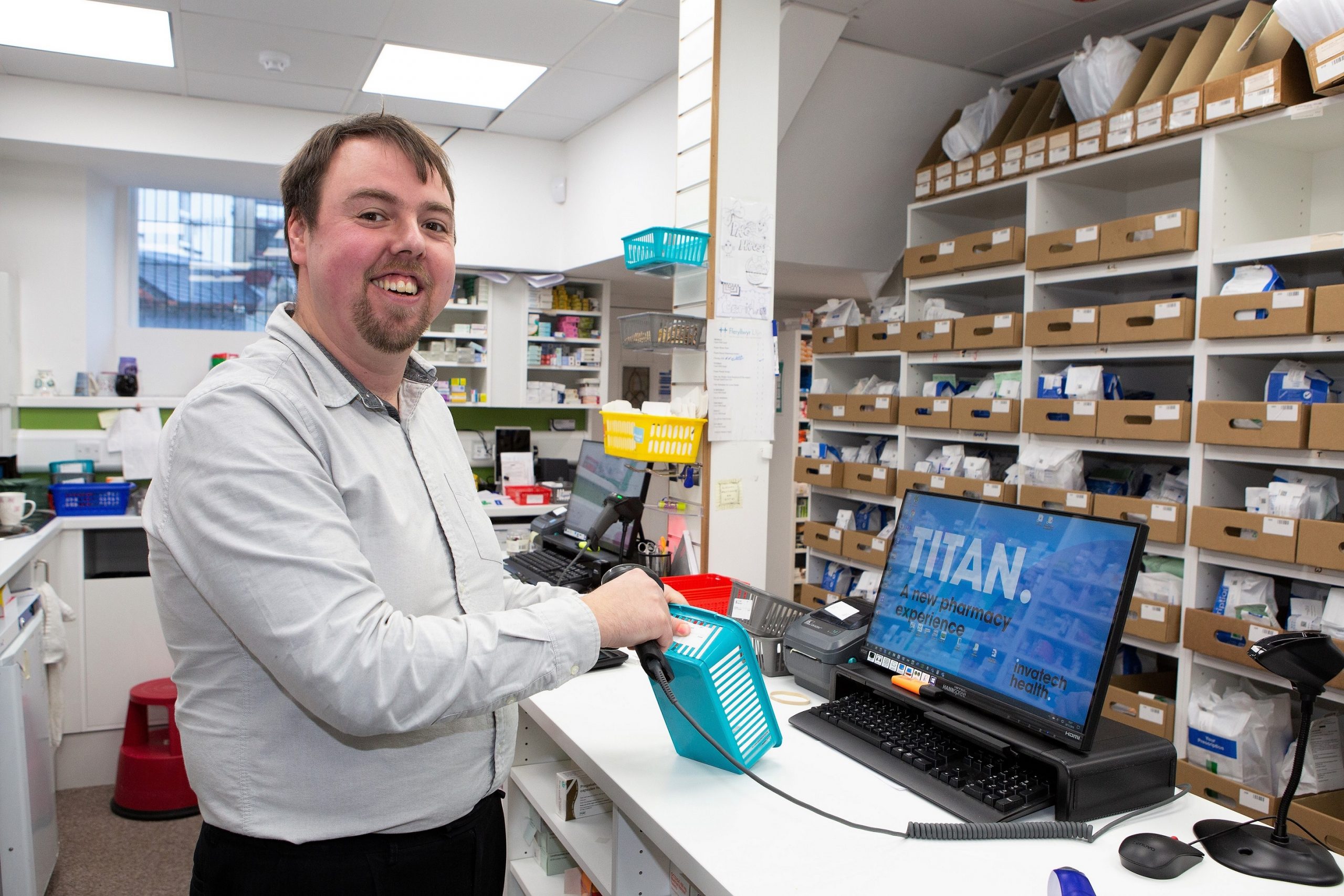 visuals
Sourcing quality photography at a reasonable price in a geographical area in which you've never worked before is hard to do. We found great people and negotiated fees with photographers from across the UK, providing quality imagery of Invatech and their clients as well as local independent pharmacists.