from Harley Street to the West Country
firing up a start-up
Nick Critchley set up The Good Physio in Exeter after 25 years of experience treating chronic pain, headache and spinal problems. After running a successful practice in London he decided to move to Devon with his family, starting a new business based in a private medical centre in Exeter. We helped provide logo design, web copy and a programme of PR in lifestyle publications around the city and county.
the statistics
From a standing start to a thriving client base.
One press release.
Five pieces of free editorial in local press and regional business.
Six months of repeated feature articles in lifestyle magazines.
how we've helped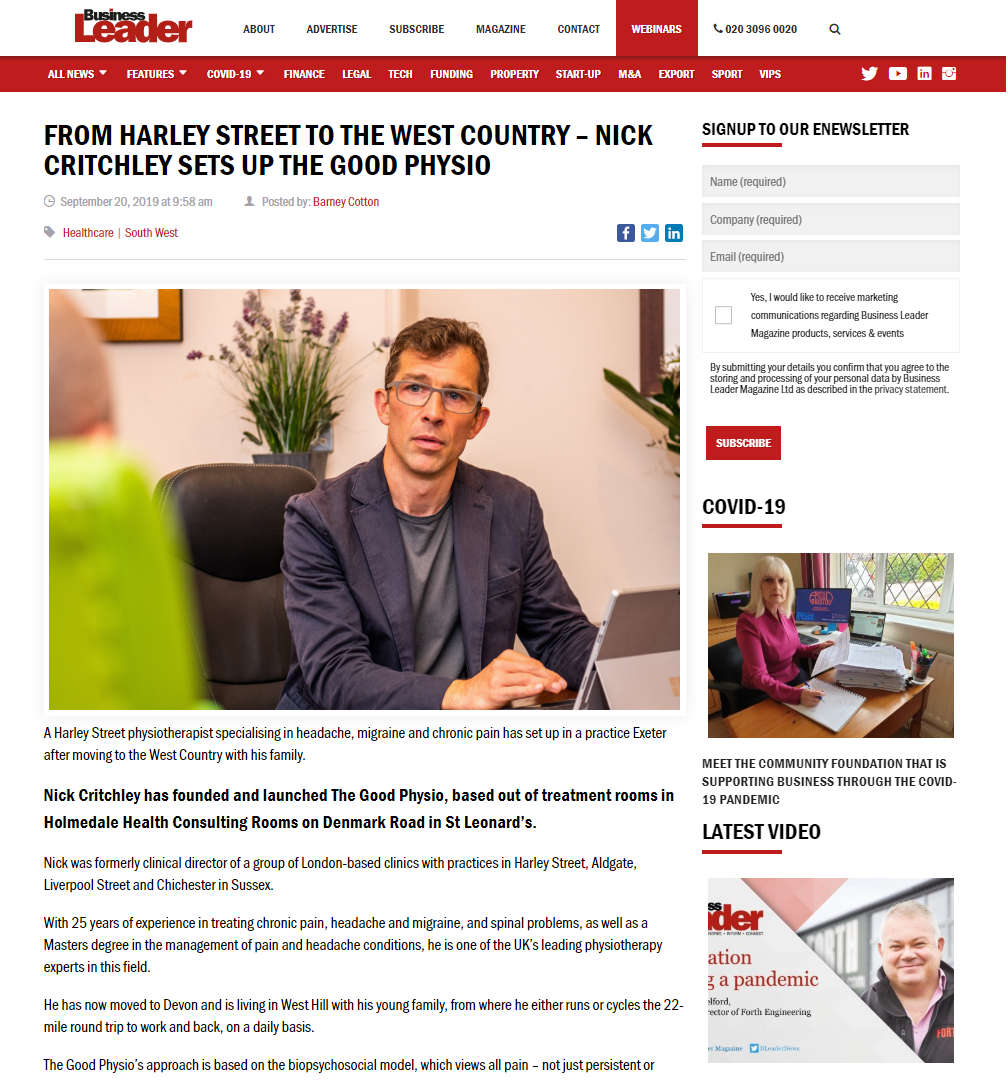 media relations
It was satisfying to generate a series of free editorial opportunities alongside the advertising programme we set up with lifestyle magazines. Nick's status as a Harley Street expert added credibility to our cause.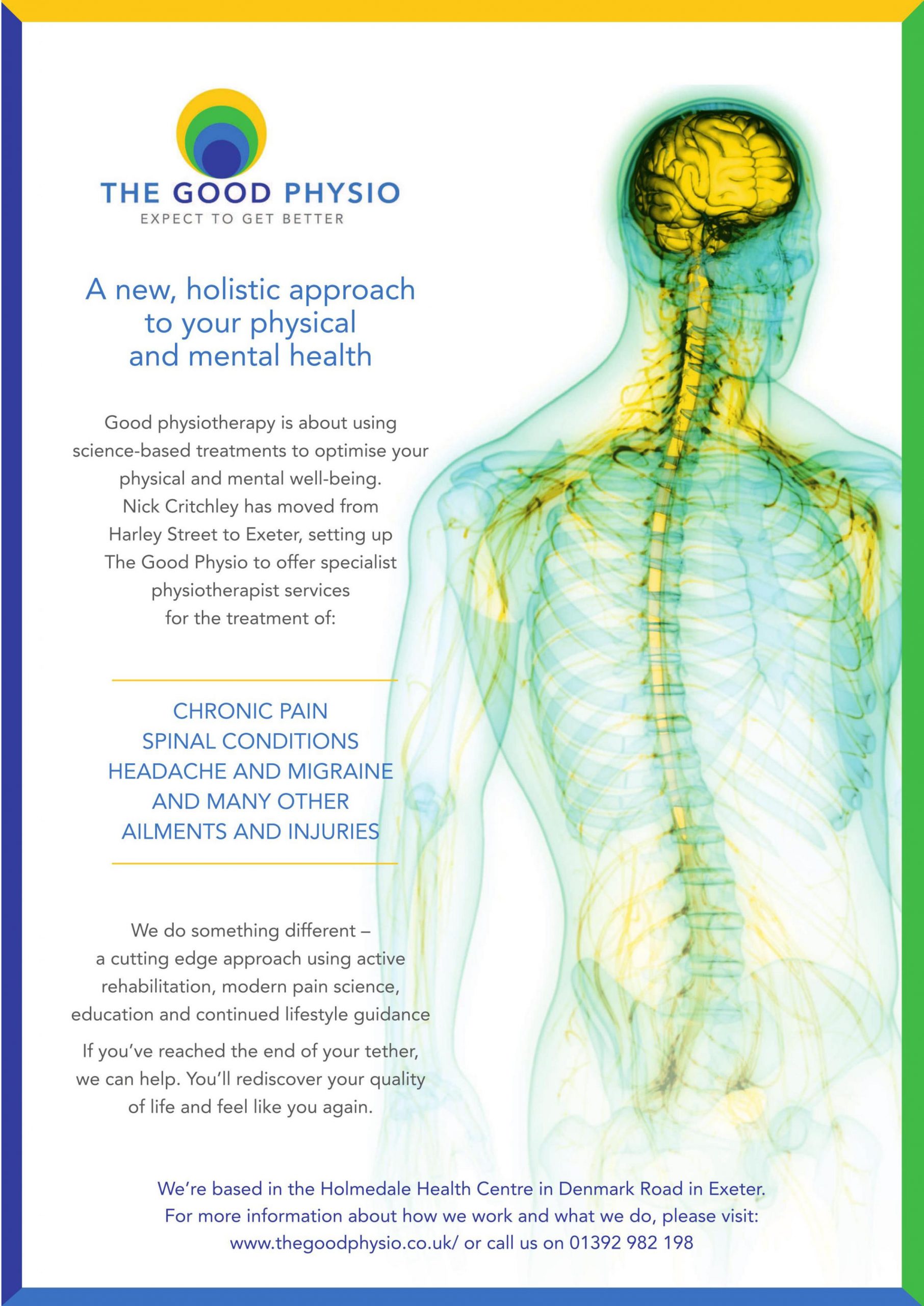 brand management
We provided design work for Nick's logo and new website, helped define web and advertorial copy, and implement SEO and Google Adword campaigns to support the brand launch.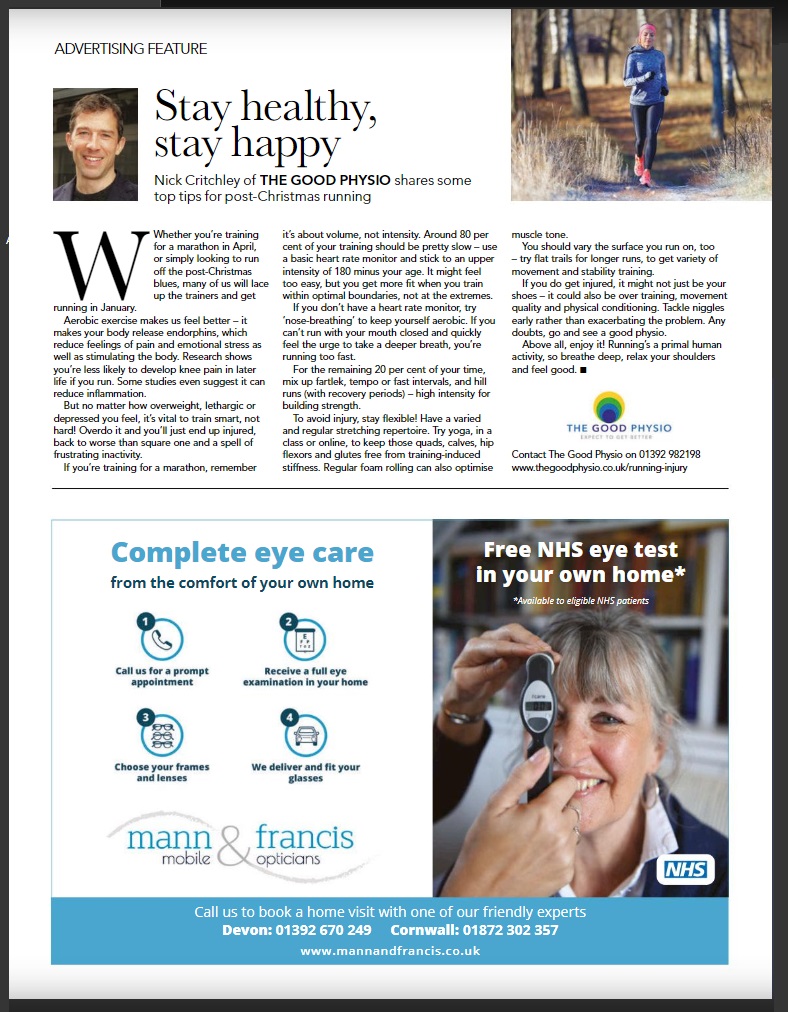 thought leadership
There's more to publicity than brand promotion – we like to work with editors to provide useful content for their readers. So we've helped Nick to author several articles promoting his cutting-edge physiotherapy methods, helping readers in the meantime.
Rupert's been a great help throughout starting up my business – not just with practical, cost-effective PR and marketing support but also general advice on brand, design, how to define and offer services and thinking about how to reach my target market.